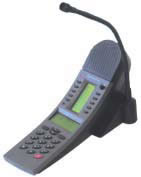 At Ring UK we stock Intercom stations for all types of usage throughout multiple industries including:
Intercom Station Range
---
Intercom Stations Description
As one of the longest established suppliers of intercom stations in Britain, Ring UK deal closely with the manufacturers of leading-edge intercom equipment: systems such as AlphaCom, IC-Edge. Over the years, our growth has seen us acquire a thorough understanding of the specific service requirements of the industries we deal with.
It is through years of fostering keen relationships with various manufacturers that we can provide our clients with expert, sector-specific knowledge of Intercom Stations product that we stock. This is an essential part of supplying Intercom Stations products that are purpose-built for the provision of enhanced levels of security.
We pride ourselves on the sheer breadth of the industries Intercom Systems for which we specifically cater, as a major supplier of intercom equipment, and do all we can to assist our clients in making an informed decision that reflects the perfect balance between quality and value. Our expert knowledge enables us to offer clients guidance in scenarios that dictate a non-typical approach to the installation of intercom equipment.
Total client fulfilment is our key aim at Ring UK, which is only attainable through the assurance of total peace of mind for every client we deal with. Offering security advice is a job we take seriously. As factors, acting in the faith of both the manufacturers whose products we supply, and the clients whose safety our advice is paramount to, we leave absolutely nothing down to guesswork or chance. This is all a standard part of the Ring UK service.
---
For more information
If you seek professional advice on which product to select, don't hesitate to contact RingUK's specialists today. Our team will evaluate your requirements, research, and clarify all available options to assist you or your client in selecting the ideal system that satisfies your needs.