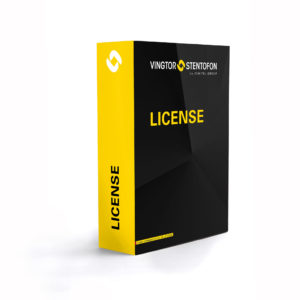 "ICX-AlphaCom Core is the software which is running on the ICX-500, but now available for installation on industry standard PC hardware. ICX-AlphaCom Core can be installed either on a physical machine or virtual machine."
Made to provide critical communication in any environment
Supports 552 IP stations
Global networking and integration
Fully compatible with legacy AlphaCom system
High-quality professional PA broadcasting and messaging services
Security voice guidance for public safety and building security
Auto-attendant functionality (Automatic voice-supported switchboard)
Voice-supported call Guidance
---
ICX-AlphaCom Core Description 1002600000
ICX-AlphaCom Core is the software that is running on the ICX-500, but now available for installation on industry-standard PC hardware. ICX-AlphaCom Core can be installed either on a physical machine or virtual machine.
ICX-AlphaCom Core offers the same functional capabilities as the ICX-500, and will provide your location will all the communication needs you may have. It is easy to extend in functionality and system size, and designed to be future-proof. The system can be tailored to support applications of almost unlimited specificity and complexity.
Zenitel's ICX (Intelligent Communication X) implies the deployment of Voice over IP applications required in critical situations.
---
ICX-AlphaCom Core Datasheet
---
---
For more information
If you seek professional advice on which product to select, don't hesitate to contact RingUK's specialists today. Our team will evaluate your requirements, research, and clarify all available options to assist you or your client in selecting the ideal system that satisfies your needs.