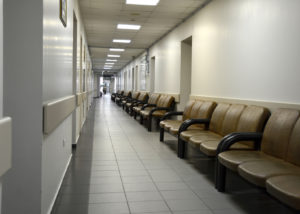 For more information
If you seek professional advice on which product to select, don't hesitate to contact RingUK's specialists today. Our team will evaluate your requirements, research, and clarify all available options to assist you or your client in selecting the ideal system that satisfies your needs.
"Within a critical, time-pressured working environment such as a hospital or medical centre, it is essential that there are excellent Inter-departmental Intercom communication"
The areas that can benefit from the installation of a department intercom system include:
---
Inter-departmental Intercom Communication Description
Having highly efficient Inter-departmental Intercom communication provides speedy, easy-to-use communication between the different areas and is vital for the effective running of a department. Simply put, it can have a direct and dramatic effect on the ability of staff to perform to the best of their ability and to make the best use of their often limited resources.
In all respects, we facilitate every aspect of communication through the department intercom system, whilst ensuring that it simplifies and supports the essential work that busy medical professionals need to do at all times.
An intercom system can link between door entry and reception, thereby superbly assisting security, plus staff restrooms, waiting areas, and a wide range of more specialist areas such as X-Ray, MRI and EBCT suites. This polished, integrated way of managing communications saves staff from expending unnecessary time and effort which they can instead devote to their valuable work and also provides staff with handy communication features that are simply not available on a standard telephone system.
RingUK has many years of experience providing these systems, contact us for free advice.
---
Sample System
proposal-8-x-desk-wall-stations

This very simple system consists of eight desk or wall mount stations, which will provide:
Hands-Free One-to-One Calling
Option of a link to Speakers for waiting rooms etc
Option of Door Station for Department or building access control
Option of Video
Option of Handset for confidential calls
---
Medical Departments